Havergal Surgery's Practice Manager wins Practice Manager of the Year at the PMA Awards 2022!
Trudy has been working in primary care for several years and rose to the challenge when accepting the role as practice manager of Havergal surgery. The practice was without a manager for some time, but she was able to in cooperate her experience working in different surgeries and youthful thinking to push Havergal Surgery to be the best they could be for the past 3 years. She has been able to adjust practice policies and protocols to be more modern and to keep up with the changes of the NHS. She has used her experience of being a local resident and active member of the community as well, to really help with the patients and ensure they are given the best care possible, whilst also promoting a pleasant work environment for all staff despite the challenges which primary care present. Part of her role is getting targets such as flu and has a track record of achieving high in ensuring all patients are vaccinated or ensuring clinics are available to support patients with a wide range of conditions. This has allowed her to build rapport and good relationships with staff and patients.
We won at the NCL Valued Awards 2022!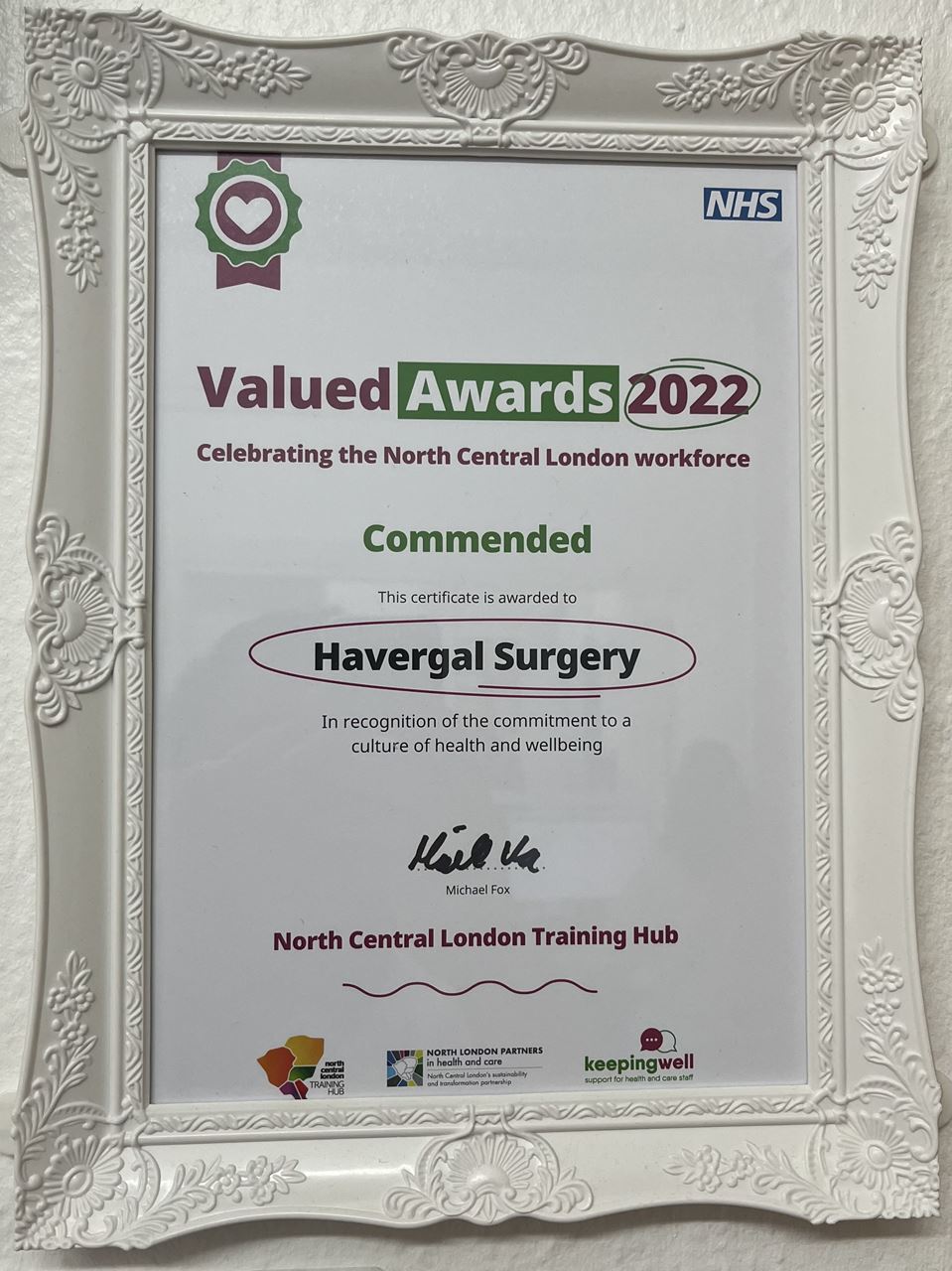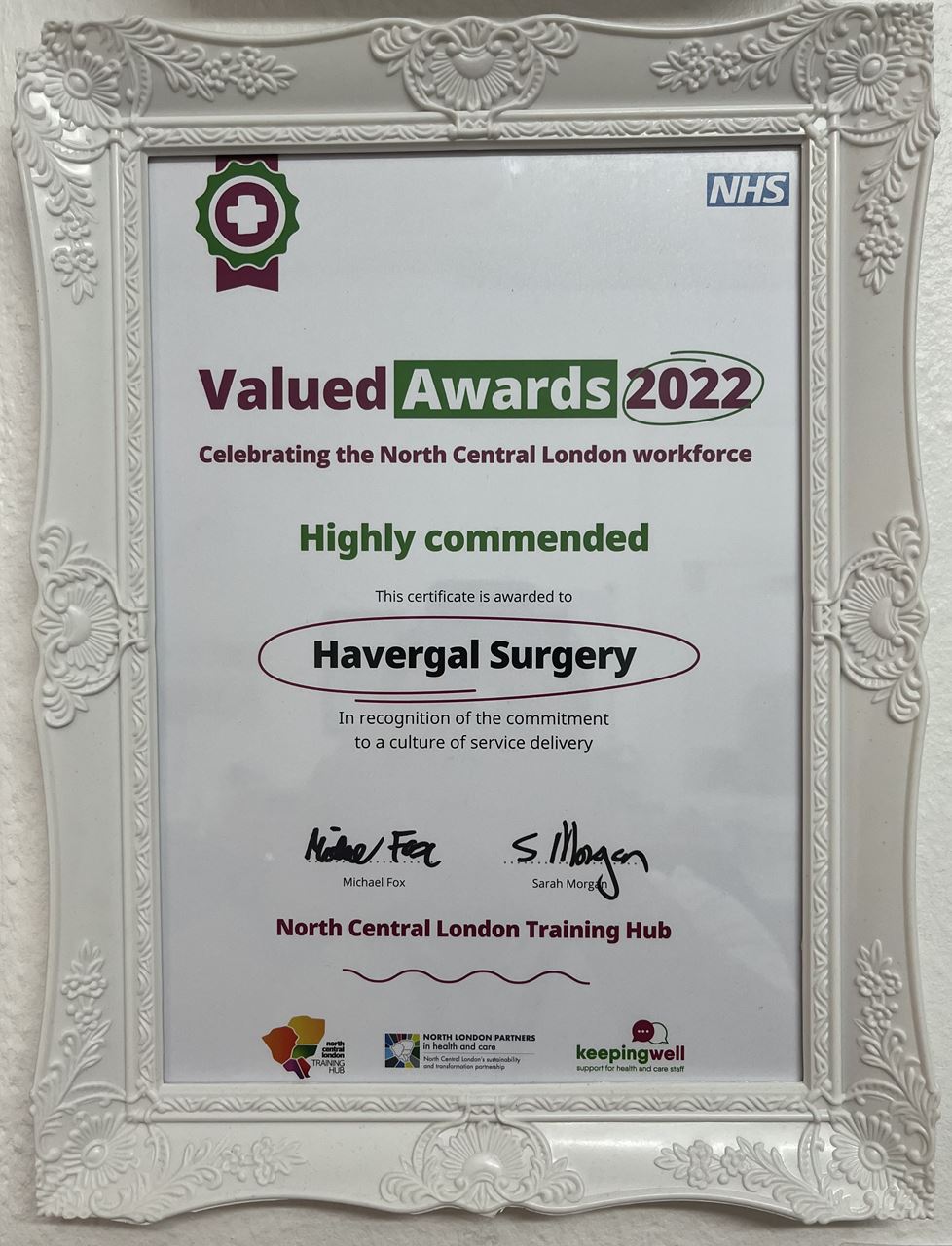 NCL Valued Awards 2022
In Primary Care, we all carry a lot: from patient needs and workloads, to family, finances, and our personal health. We do it day in and day out because we all care, a lot. But with so much on our shoulders, we all need to take time for ourselves, and each other, so that we can all be well, live well and work well. To support everyone working in GP surgeries, community pharmacies and NHS funded dental and optometry sites in Barnet, Camden, Enfield, Haringey and Islington, NCL Training Hub partnered with the website KeepingWellNCL.nhs, launched the Valued Awards and heard back from patients.
Valued Awards: Primary Care workers across North Central London were commended in the inaugural Valued Awards this Spring. The awards recognised employee wellbeing is inextricably linked to organisational culture and professional fulfilment.
Havergal Surgery won two awards:
Highly Commeneded to a culture of service delivery
Commended to commitment to a culture of health and wellbeing